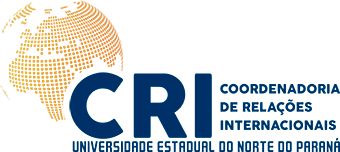 The Coordination of International Relations (CRI) of UENP is supporting campuses' university communities at Cornélio Procópio, Bandeirantes and Jacarezinho to develop international relations.
The main tasks of CRI are: articulating and supporting cultural, scientific and technological activities between UENP and foreign institutions; supporting the international exchange of professors and students; assisting the Dean in the establishment of international relations; building relationship with other universities or research institutions; proposing agreements with international universities and research institutions; proposing policies of international relations at UENP with similar institutions in other countries; coordinating the University's interaction with the public and private sector, aiming at the internationalization of the activities of UENP, and looking for agencies to support the development of international projects.
UENP has partners in Argentina, Canada, Chile, Colombia, Spain, United States, Ireland, Italy, Mexico, Paraguay and Portugal. It is a partner university in the program of Erasmus Mundus EBW +, Zicosur University Network and has an agreement with Universia, and has also contact to the Coimbra Group of Brazilian Universities.